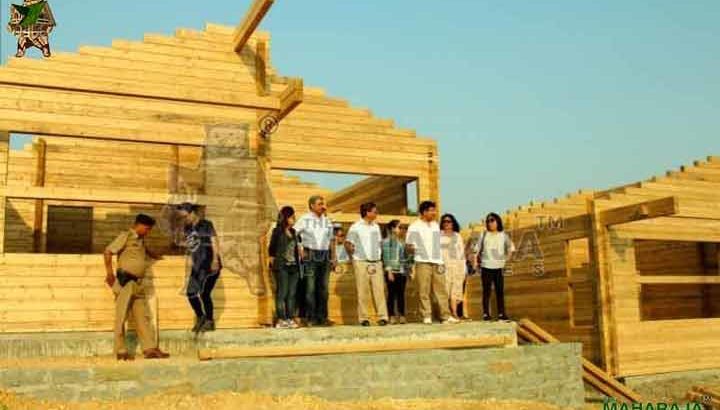 Swadesh Darshan – North East Circuit, Thenzawl, Mizoram
The prestigious project at Thenzawl, Mizoram under Ministry of Tourism, Government of India.
The Maharaja Log Homes is proud to announce it's association with the prestigious project of the Ministry of Tourism under the scheme name of 'Swadesh Darshan – North East Circuit'.
The tourist sites are developed in various sites like Thenzawl , South Zote and Reek under the biggest tourism scheme of Swadesh Darshan – North East Circuit undertaken in Mizoram so far.
The Maharaja Log Homes Company is developing the 'Thenzawl Golf Resort' in coordination with the Ministry of Tourism, Mizoram Government. The project is to construct 30 Eco Log Homes. The Maharaja Log Homes has the experience and expertise to construct Log Homes in varied extreme environment and ever changing climatic conditions.
Highly experienced and skilled technicians with many years of experience of building wooden homes / habitable structure and other products constructed from the imported pine trees of Russia are working on the project with a strong team sitting in the background to overlook the smooth construction of the log huts.
The Project is expected to be completed and functional in the first half of 2018.